---
Books . . .
---
Adventures . . .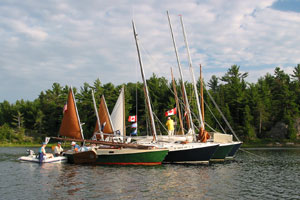 Magnum Opus Cruises
Information for Ontario's North Channel, Georgian Bay, Ontario's historic canal waterways and Vermont's Lake Champlain. Cruise Info

Bahamas Out-Island Explorers
Sail a Sea Pearl 21 or paddle a sea kayak on an expedition style adventure of the unspoiled Exuma Cays. Truly unique small boat vacations with Out-Island Explorers.

Raid Finland
A yearly, week long, distance adventure race for 4.5 - 7.5 meter traditional and classic open craft powered by sail and oar (rental boats available). Raid Finland is fully catered and sails a new route every year.




Sail Caledonia is an annual expedition or 'raid' for boats powered by sail and oars in the Highlands of Scotland. Using the three major lochs of the Great Glen and the 200 year old Caledonian Canal, the fleet of up to 25 boats races, explores and ceilidhies their way up the Glen from Fort William through Fort Augustus and Loch Ness before finishing in the Highland Capital Inverness.

Shipyard School Raid
The Shipyard School Raid is an international sailing and rowing race from the Silva Bay Shipyard School on Gabriola Island, B.C., Canada to the Wooden Boat Festival at Port Townsend, Washington, USA.

---
Associations . . .


The Shallow Water Sailors Association
Trailer sailors who enjoy sailing on water so thin it can be termed a "heavy dew." www.shallowwatersailor.us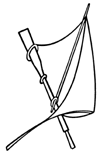 The Traditional Small Craft Association
A nonprofit, tax-exempt educational organization which works to preserve and continue the living traditions, skills, lore, and legends surrounding working and pleasure watercraft whose origins predate the marine gasoline engine. It encourages the design, construction, and use of these boats, and it embraces contemporary variants and adaptations of traditional designs. www.tsca.net




The Wooden Canoe Heritage Association, Ltd.
WCHA is a non-profit membership organization devoted to preserving, studying, building, restoring, and using wood canoes, and to disseminating information about canoeing heritage throughout the world. www.wcha.org

---
Boats & Boat Builders . . .


Adirondack Guide-Boats
Guide-Boat history, design, building, books, magazine articles, web links, and more. www.secretwater.com




Adirondack Guideboat, Inc.
"A Stradivarius of a boat"
Author/commentator Willem Lange
www.adirondack-guide-boat.com

---

Events. . .

MASCF
Mid-Atlantic Small Craft Festival at the Chesapeake Bay Maritime Museum
Held firstl weekend of October.
---
Magazines & Odd Bits . . .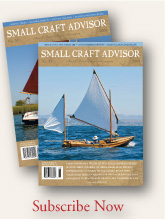 Small Boats - Big Adventures
www.smallcraftadvisor.com


The sailing magazine uniting owners and sailors of old sailboats, wonderful sailboats, well-loved Sailboats.
www.goodoldboat.com


"In an age of information superhighways,
Messing About In Boats
is a dirt road linking backyard Noahs, would-be circumnavigators, steamboat restorers and weekend racers. It embraces virtually anything that floats!" (Boston Globe Magazine, August 27, 1995)
www.messingaboutinboats.com
The Mother of All Maritime Links
Comprehensive listing of nautical web sites. If it's not here you probably don't need it.
www.boat-links.com
---
---